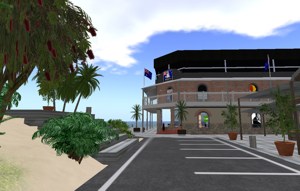 1. Need to create terrain on an OpenSim grid? This tutorial may help in a big way.
Microsoft is also taking note of ReactionGrid, an OpenSim grid.
2. Here's an interesting perspective on Linden Lab's adult content changes in recent months.
It's not hard to imagine Linden Lab have a very close eye on the US Congress and its views on virtual worlds.
3. The MacArthur Foundation are holding a public forum on philanthropy and virtual worlds on 18th May, featuring former Linden Lab CTO Cory Ondrejka and MacArthur Foundation President Jonathan Fanton. All the details here.
4. South Africa's University of the Free State and Sweden's Lulea University are running a survey on avatar behaviour in Second Life – click here to take part.